Randy Jimenez, a.k.a. RipItRandy, has the moves. But he admits he didn't start shaping his over-the-top skills until he and his brother moved from Florida to Georgia in 2015. "The move was kind of lonely, so we started playing video games, like NBA 2K. We played so much that I began watching YouTube videos on how to be better at the games." He'd been a Miami Heat fan his whole life, so the game appealed to him on many levels. NBA 2K offered Jimenez and his brother a realistic, immersive gaming experience they could share.
Turning to gaming to help ease the transition into a new life location may have been the best move Jimenez ever made. A spark ignited in him a passion for making videos about his favorite video game, NBA 2K. And then the spark turned into a flame. What if he could take his love of playing the game, become an influencer, and turn it into an income stream?
As a Gen Zer, Jimenez knew social media would offer the best opportunity to turn his dream into reality, so he learned how to shoot and edit videos to share. The work was interesting and a skill he needed to add to his arsenal to get noticed. His impressive resume even includes some editing work for Overtime. But with any good life lesson, he discovered that although he liked editing, he wanted to pursue something other than it as a long-term gig. For Jimenez, it was a means to an end to create his videos.
He set out on his influencer quest by playing NBA 2K as much as possible and growing his video-making abilities. Confident he had something worthy to share, he debuted his first YouTube Video in 2016. He started gaining subscribers, followers, and likes. His online persona of RipItRandy was getting attention.
His YouTube series features him playing NBA 2K, where he portrays himself as a rookie just learning the game; however, unbeknownst to other players, he can really slay NBA 2K. In addition, he documents these other gamers' reactions to his seemingly amateur status as they discover his expert-level ranking. His genuine, relaxed RipItRandy presence works—he boasts 79.2k TikTok and 13.9k Instagram followers, and 83.5k YouTube subscribers.
Influencer level achieved.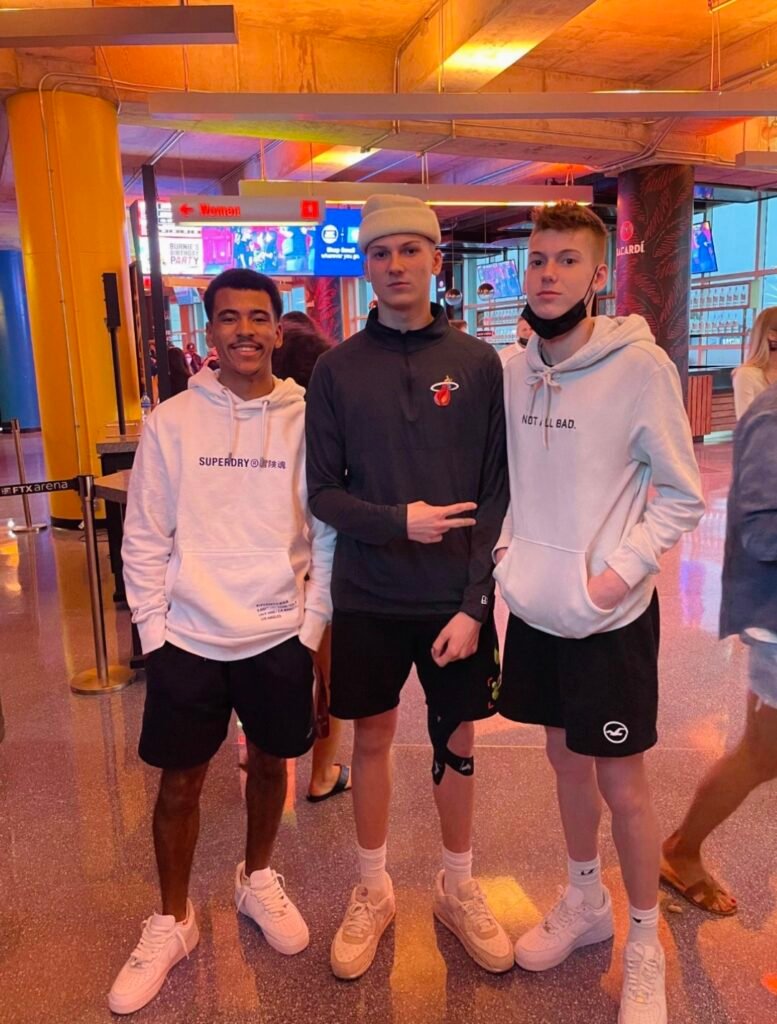 In a world full of haters, Jimenez lives to surround himself with positivity. He knows his loyal followers—primarily teens—are genuine because, as RipItRandy, he's just himself, unscripted, and so are they. "I see my followers as friends, people who just play the game to enjoy it."
Gaming isn't the only thing in Jimenez's life. He balances his RipItRandy life with his student life. He's a senior at FSU. "I'm studying Economics. I originally was a Business major. I want to have a better understanding of how to make money outside of video content."
In the classroom and on screen, he's constantly learning the ins and outs of marketing himself. He recently started his merch line to enhance the brand he's worked so hard to build.
Jimenez knows to stay relevant to his audience; he constantly has to offer fresh content. As a Miami Heat fan, making TikTok videos about his favorite NBA team seemed only natural, and that move got him noticed. Miami Heat employees watched RipItRandy and contacted him with an offer.
In August 2022, Jimenez found himself living out a "bucket list" item as a HEAT Check gaming player at the NBA 2KLeague playoffs in Indiana. He toured The Pavilion at Pan Am, met players, and experienced a sick NBA 2KLeague playoff unfold before his eyes. Of course, he posted several videos to share his experience.
Jimenez's influencer credibility netted the attention of one of the most prominent organizations in the NBA basketball realm. "They said they were looking forward to doing more work with me in the future, like in Miami!" And like the orange roundball returning to its home through the rim, Jimenez working with his all-time favorite NBA team could return him home to Florida from time to time in a full-circle moment.
Jimenez constantly sharpens his skills and shares his experiences. He puts himself at a disadvantage in almost every video, and one of his most recent challenges was one where he played NBA 2K23's HARDCORE difficulty level, which is an exclusive difficulty above the highest difficulty. Like all his RipItRandy videos, his challenge-related videos are genuine, funny, and addicting.
What started as a way to beat the moving blues has evolved into a powerful gaming personality. Jimenez is working hard to parlay that success into a career. He's the perfect example that you should always have the courage to make your move so you can take the shot.