Peek into the post-pandemic lens of a former Vine star turned entrepreneur, philanthropist, designer, and digital content specialist. Oscar Guerra, born in Medellin Colombia  but raised in Greenville, South Carolina, embarked on the highly coveted lifestyle of a social media influencer, and what started as an attempt at entertaining himself with funny video content became the opportunity of a lifetime. After enjoying steady success across various platforms like Vine, Guerra committed to his path by working hard and staying true to himself. Because of today's hypercompetitive social media landscape and apps like TikTok, many famous Viners have struggled to sustain momentum. For Guerra, however, life after Vine brought more lessons, rich experiences, and more chances to stretch his creative muscles. 
Enter our modern social media timeline, where short-form video content dominates the landscape across all fronts. For Guerra, this meant preparing for a transition that would challenge his social media expertise and skills. Algorithms have become more complex, content expectations have increased, and the drive to create pushed Guerra to amass a new generation of followers while maintaining his home audience. During the honeymoon phase of his Vine career, Guerra regularly collaborated with social media stars like King Bach, Cameron Dallas, Jerry Purpdrank, and the Nash brothers. However, Instagram and TikTok would bring a complete shift in strategy and the road to reaching influencers. This led to an exodus where thousands of content creators scattered, searching for new ways to keep their audiences engaged.
Juggling the challenges presented to him (along with the pressure to maintain relevance) pushed Guerra into a two-year social media detox that would refresh and refocus his priorities. Today, as social media continues to evolve and change how we interact, Guerra is ready to jump into the action, having picked back up after a much-needed break. Guerra's transition onto new platforms was no easy task, but unlike his contemporaries, Guerra remained steadfast in his promises. Expanding on his digital prowess, Guerra would begin live streaming on Twitch while making space for a new venture born from his time spent away.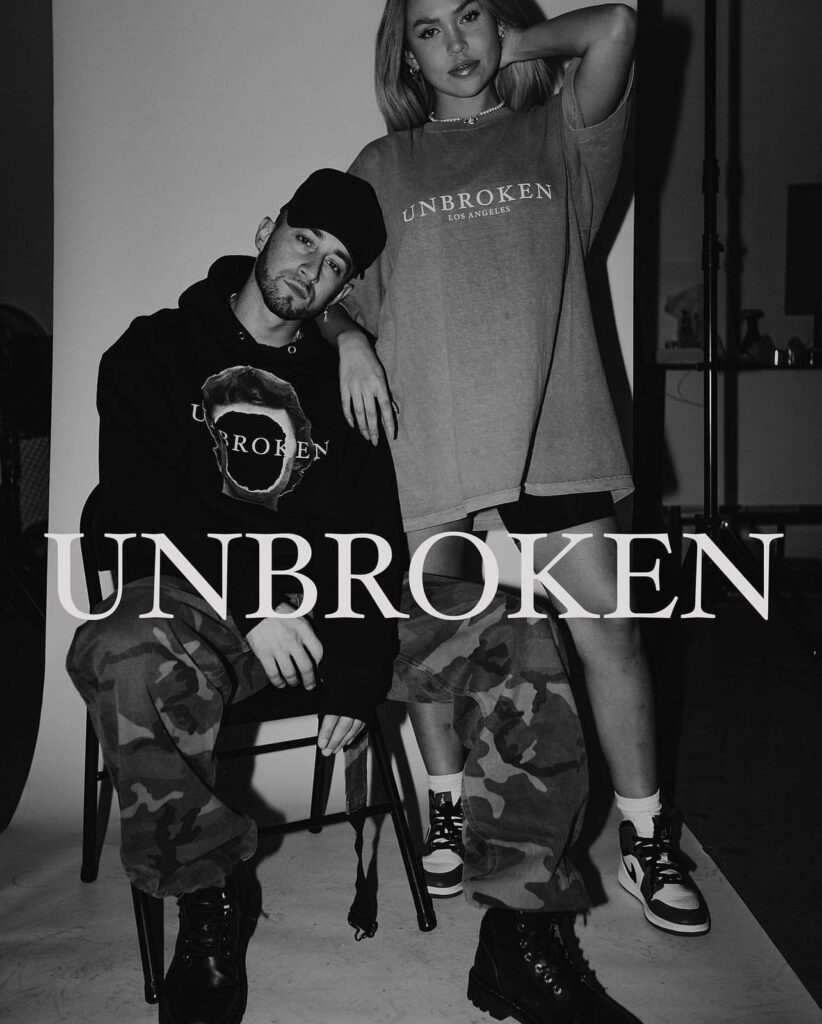 A key component of Guerra's energetic presence is the impactful experiences that pushed him towards design and creativity in managing stress. Outside of content creation, Guerra felt inspired to create a lifestyle that reflects the push and pull relationships through streetwear. The result was Unbroken, the striking minimalist clothing brand that helped Guerra stimulate his creative spark and inspire others who might feel "broken".
Guerra wants his supporters to know that never giving up is the key to a healthy, sustainable life. Unbroken LA is a single entity apart from the world Guerra has built as an influencer, but these two habitats coexist to emulate a dynamic world where all are accepted. Based out of Los Angeles, this emerging apparel brand has skyrocketed since its inception on January 28th, 2018. Since its launch, Unbroken has exercised its mission of representing all aspects of life, the good and the bad, and not breaking beneath them. The pandemic was a dark time for billions, but a blessing in disguise for others. Guerra answered the pandemic with adaptability. The drive to be quick on your feet and remain balanced while things seemed out of control was a significant point of focus for Guerra. From his humble beginnings in South Carolina to his lively Southern California adventures today, Guerra has reached a level of authenticity in his career that spans generational growth and development. With Unbroken LA growing to reach audiences jaded by the struggles of everyday life, the future looks bright for Guerra and his communities. Check the Instagram and Unbroken's website for a double dose of humanity.