Her long years of experience, work, and accolades in the entertainment world prove how long she has come as a self-made success story.
No matter how much ever people speak about the astonishing work a few professionals do in their respective industries and how they choose to walk their paths, hustling each passing day and sparing no effort in being their best versions, there is still the need to discuss more about them, and their journeys. It is also more than necessary to put light on the many failures, hurdles, successes, and the mere perseverance with which these individuals paved their own paths and carved their own niche in their industries for the world to understand their brilliance and know their genius. So many such geniuses have emerged across industries, but among them, a handful of them have turned heads and how, especially those belonging to the women brigade, who are today responsible for creating and inspiring greatness across sectors around the world for all the right reasons in unimaginable ways. We noticed how Brooke Lewis Bellas did the same as a Philadelphia native, taking over Hollywood and the entertainment world with her impeccable portfolio of work as an actor-producer.
From Philadelphia to New York to Hollywood, Brooke has been a full-fledged actress and producer for 25 years, lovingly known as a famous "Scream Queen," courtesy her impressive work in Kinky Killers on SHOWTIME. Brooke Lewis Bellas has created a unique craft of her own, something many aspiring actors and producers look forward to taking inspiration from. She had begun her career with regional and musical theatre in Philadelphia and New Jersey and then signed with Tazmania Records/Metropolitan Records and released the freestyle song "Get Me Off Your Mind." Moving to New York, she found success Off-Broadway in comedy with rave reviews in several newspaper articles for her portrayal of Berdine in the hilarious Charles Busch comedy Psycho Beach Party. She originated the role of Jewel in Mark Weiser's Off-Broadway, cult classic Vampire Rock Opera, The Cure, directed by famous Broadway Director Tom O'Horgan (Hair and Jesus Christ Superstar). In 1998, she was cast as Ricko's Girl, Mark Ruffalo's girlfriend; in 54 however, her scenes got cut on set during production. She even played Stacey in the film teaser that won 3rd place in the original Project Greenlight on HBO.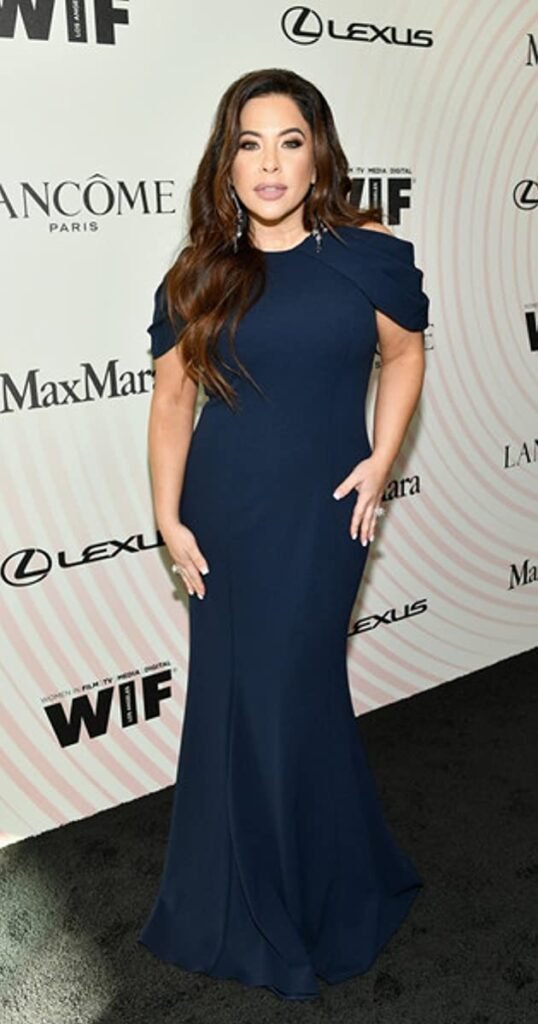 Today, Brooke Lewis Bellas is known for vibrant and convincing work for the iMurders (2008) (STARZ) starring Billy Dee Williams, Gabrielle Anwar, and Frank Grillo, Sinatra Club (2010) (Netflix), the mobster movie opposite Jason Gedrick, Danny Nucci, thriller Polycarp (2007) (SHOWTIME) starring Michael Pare and Charles Durning and "Ms. Vampy, " her comedic mobster Vampire "alter ego" character and passion project. After heading to Hollywood, she wanted to dive deeper into the entertainment world and thus chose to turn into a producer, launching Philly Chick Pictures in 2002. In 2007 in Polycarp, she played Dr. Grace Sario on SHOWTIME and then earned the title 'Scream Queen' in the entertainment industry and was also awarded the B-Movie Award for Scream Queen Of The Year for her 2010 work in Slime City Massacre.
All her impressive work as an actor and producer kept earning her an extensive list of honors and accolades; some of them include being the guest at the prestigious SAG-AFTRA Foundation Independent Features Screening Series with The Mourning in 2015, being honored with the 'Mary Pickford Award' at Zed Fest to "Highlight Women in The Film Arts." In 2017, getting honored with the prestigious Actors Award with the 'Best Actress In A Drama Award' for her work in Sprinkles (2010), and in the same year, getting honored at the Action On Film International Film Festival with 'Stella Adler Acting Award,' at the West Coast International Film Festival, with 'Grace Kelly Gold Actor Award' and the Los Angeles Film Awards' Inspiring Woman in a Film' Award, For Psycho Therapy (2016), the 'Best Actress In An Indie Film Award' and the 'Legendary Actress' Jury Award at the West Coast International Film Festival. In 2019, she was inducted into The Carney Board for the Carney Awards Character Actor Hall Of Fame, which was created in honor of character actor icon Art Carney and the following year with '1000 Women In Horror, 1895-2018,' the best-selling historical commemorative coffee table book and the 'Best Supporting Actress in a TV Series Award' for her work with star Casper Van Dien in Stripped (2023) at the NOVA Fest. Last year, she was inducted into the Phillytainment PA Celebrity Hall Of Fame and was also honored by television's coveted Telly Awards and this year was bestowed with the prestigious Actors Awards with the 'Best Actress Award' for Red Rooms.
The Board Certified Life Coach and Dating Expert worked with legendary actors and performers of the entertainment world like Mark Ruffalo, Charles Durning, Jason Gedrick, Joey Lawrence, Courtney Gains, and many others.
Brooke Lewis Bellas' (@brookelewisla) work, even as a philanthropist, has turned heads like performing at the August Wilson Theatre and the Palace Theatre to benefit Broadway Cares/Equity Fights AIDS on Broadway, and being a 'Rowdy Activist' for The Elizabeth Taylor AIDS Foundation while being an active force in several other charities.