Shakira once again proved her stage presence and showmanship during her recent appearance on "The Tonight Show Starring Jimmy Fallon." The Colombian pop star rocked a daring outfit, complete with cutouts and underboob, as she delivered an impressive performance that left audiences in awe.
Shakira has always been known for her bold and eclectic style, and her outfit for the Fallon show was no exception. She wore a black crop top with intricate cutouts and paired it with high-waisted black pants that accentuated her curves. Her ensemble also featured underboob cutouts that added an extra level of edginess to her look.
But it wasn't just her outfit that impressed audiences. Shakira's performance was a true showcase of her talent as a performer. She sang her latest hit single "Don't Wait Up" while dancing energetically and engaging with the audience.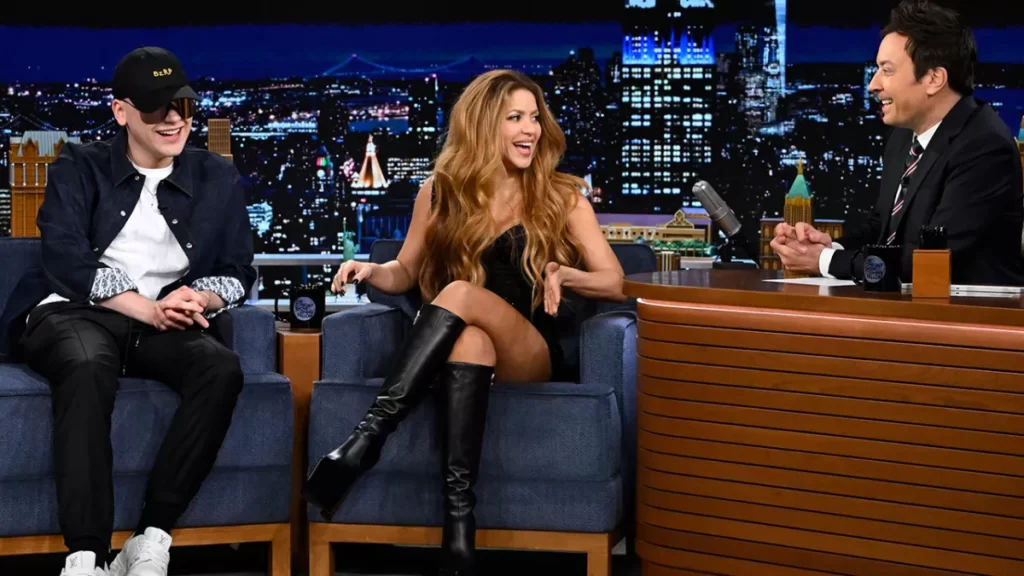 Shakira's stage presence was magnetic, and her powerful vocals were on full display as she effortlessly hit every high note. The performance was a testament to her enduring popularity and her ability to captivate audiences with her music and her style.
The Colombian singer's appearance on "The Tonight Show" was yet another reminder of her impressive career and her continued relevance in the music industry. She has been entertaining audiences for decades and shows no signs of slowing down anytime soon.
Overall, Shakira's performance on "The Tonight Show Starring Jimmy Fallon" was a true tour de force. Her daring outfit and energetic performance left audiences in awe, and she once again proved that she is one of the most talented and dynamic performers of our time.