Marcus Murphy, a distinguished actor and model hailing from Washington, D.C., is making waves in the industry with an extensive portfolio that spans over eleven years. From stage to the silver screen, Murphy's multifaceted career is characterized by a seamless blend of talent, dedication, and an insatiable desire to make a difference.
Emerging on Top with Unparalleled Performances
Murphy's recent foray into two projects written by Marlon Reid and directed by KaZarr Coleman illustrates his dynamic range. In "We Want Justice," currently making its rounds in film festivals, he brings to life the compelling character, Derrick. His remarkable portrayal of Bryan in the award-winning film, "Diary of a Changed Man," further underscores his nuanced acting abilities.
The talented actor has also lent his prowess to an untitled 1980's documentary on Rayful Edmonds, the movie "Liquor Run," starring SpliffStar, and the forthcoming BET plus movie, "The First Lady of BMF: The Tonesa Welch Story," directed by Vivica A. Fox. Murphy's versatility isn't just confined to acting; he has recently participated in Couture LA Rouge, LLC's competition for the most beautiful and most handsome model pageant.
An Education That Propelled His Journey
Murphy earned his B.A. in Political Science from The University of District of Columbia. During his collegiate years, he juggled academia with a budding acting career, participating in numerous features, short films, and music videos. Post-graduation, Murphy enhanced his acting prowess under the guidance of award-winning playwright and acting coach, Kelsey Collie. Collie's expert coaching in script analysis, character development, scene study, and voice provided a solid foundation for Murphy's career.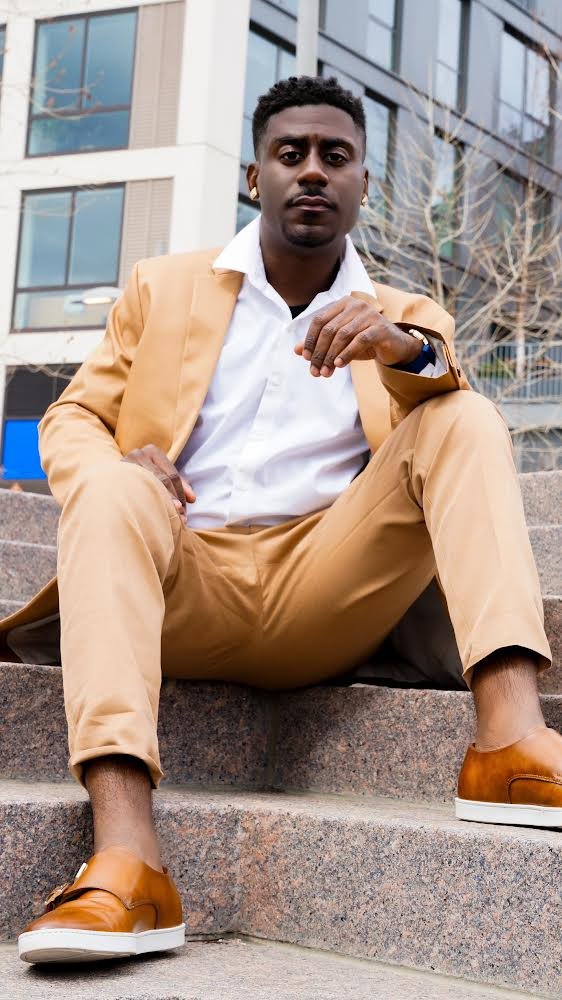 A Call for Philanthropy
Outside of his flourishing acting career, Murphy feels a deep-rooted obligation to give back to his community. This desire led to the inception of his non-profit organization, which is committed to assisting families and children in need. Murphy's humble beginnings serve as a reminder that the real reward lies in being a blessing to others.
Inspiring the Next Generation
His journey in the entertainment industry is not merely about pursuing personal dreams. Murphy hopes to inspire the upcoming generation, encouraging them to chase their dreams tirelessly and overcome obstacles with determination and resilience.
A Lifelong Love for Storytelling
From a young age, Marcus Murphy has been captivated by the power of stories. Over the past nine years, he has explored diverse avenues of storytelling through performing. An adaptable and driven artist, Murphy has worn many hats – from acting to writing, directing, and producing – all to ensure the narrative is told in its most compelling form.
Marcus Murphy continues to rise, paving the way for a generation of artists who will not only dream but also dare to make those dreams a reality. His life stands as a testament to the transformative power of dedication, talent, and an undying spirit to give back to society.