Jennifer Aniston wished Lisa Kudrow, who played Phoebe Buffay on Friends, a happy birthday with some cute old photos.
Jennifer Aniston recently used Instagram to post a cute birthday message for Lisa Kudrow, who she works with on the Friends TV show. As the actress turned 59, Jennifer released a series of throwback photos with Kudrow and said she loved her former co-star and close friend. In the tribute post, Aniston wrote "I love you" and included some cute photos.
Read More : Stranger Things 'wouldn't get a second season,' according to David Harbour: It was going to be a disaster.
Jennifer put a picture of herself with Lisa from the 29th People's Choice Awards in 2003 on her Instagram story and wrote "Happy birthday @lisakudrow" next to it. She also posted a GIF of her and her co-star, as their Friends characters Rachel Green and Phoebe Buffay, jumping up and down with joy from an episode of the show to celebrate her co-star birthday.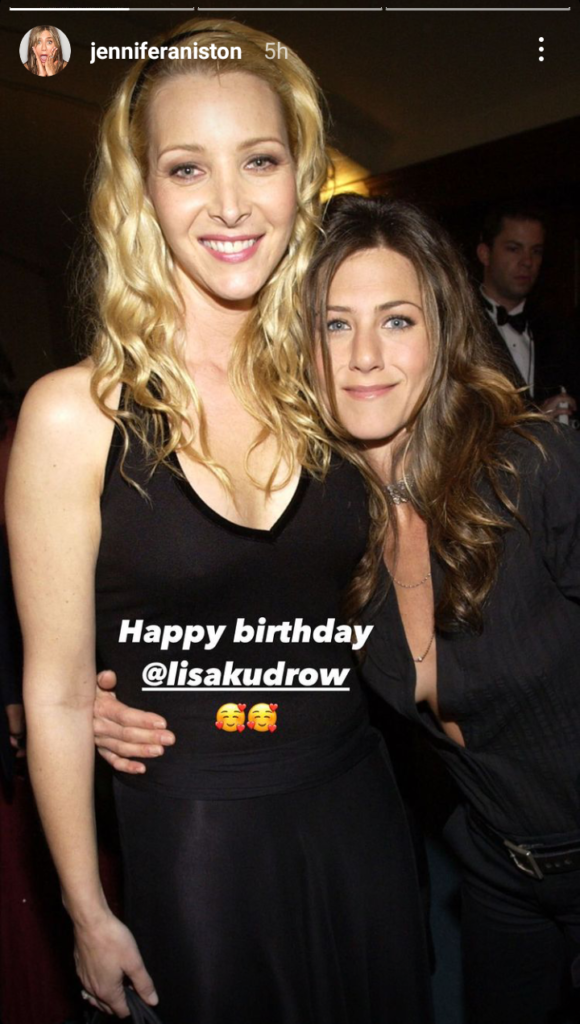 Aniston also posted a more recent photo of the two of them, in which Kudrow was seen giving The Morning Show star a sweet kiss on the forehead. After being on the show for ten years, the Friends co-stars became very close, and it's been amazing to watch their friendship grow over the years. Kudrow has talked before about how Jennifer and Courteney Cox have always been there for her and even went to the funeral of her mother at the start of the COVID-19 pandemic.
Howard Stern asked Kudrow, "It was great that these women came running to help. They went to the funeral, even though they didn't have much notice." We've seen the three of them get back together a few times over the years, and the actresses have also shared photos from their girl's nights.
Read More : Launch of the eBike Collection by the Mercedes-EQ Formula E Team