Tristan St. Reynolds stands as a testament to versatility and dedication in the realms of entertainment, spirituality, and fitness. Australian by origin, Tristan has carved a unique niche in various fields, earning acclaim as a model, actor, author, and ambassador. His journey, marked by an impressive array of accomplishments and roles, paints the picture of a modern-day Renaissance man.
Modeling and Acting: Capturing the Spotlight
Tristan's foray into the limelight began with his modeling career. His striking presence and adaptable style quickly made him a sought-after face in the fashion industry. Beyond the runway and photo shoots, Tristan transitioned seamlessly into the world of acting. His on-screen appearances have been diverse, ranging from key roles in advertising campaigns like the "Donut Rush" game for Donut Kings to the UGC for Oud Noir Cologne. His versatility shone through during the 2023 Fearaphobia event on the Gold Coast, where he played various roles.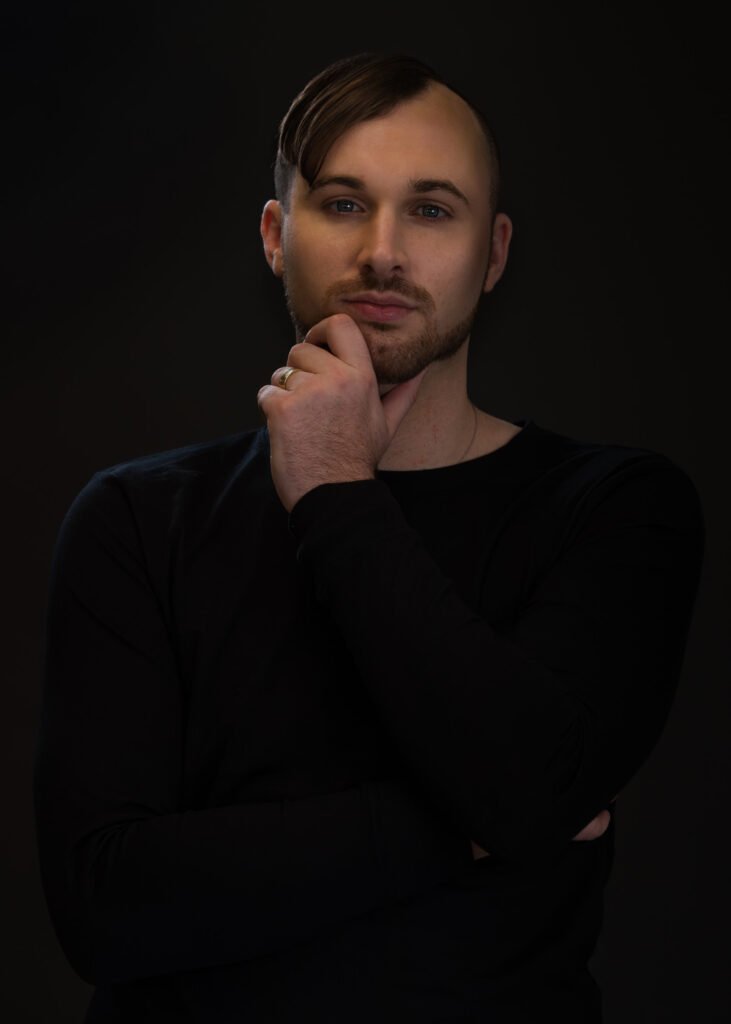 On-Screen Charisma: The Dark Web Killer and Beyond
Tristan's acting prowess has been particularly notable in several film and television projects. He portrayed the chilling "Dark Web Killer" in "The Heist," a role that highlighted his ability to delve into complex characters. His significant part in "Infamy" and his performance as an extra in the POW scenes of "Unbroken" further showcased his range as an actor. Additionally, his appearance in the music video "Non Stop" by Mr. Hill and Rhajonkas added a musical dimension to his artistic portfolio.
Author and Oracle Deck Creator: Exploring the Mystical
In 2023, Tristan ventured into authorship, unveiling his intuitive and spiritual side. His first Oracle deck, "Cryptid Whispers," gained attention in publications like Ventsmagazine, reflecting his deep interest in mystery and spirituality. He didn't stop there; his creative spirit led him to write a children's book, "Finn Finds Home: A Mertail," which is available on Amazon and Kindle, captivating young minds with his storytelling.
Fitness Professional: A Yogic Path
Tristan's commitment to personal growth and health is evident in his remarkable achievement of completing over 2000 hours of Yoga teacher training. As a fitness professional, he embodies the principles of discipline and wellness, inspiring others to pursue a holistic approach to health.
Magazine Features and Recognitions
In September 2023, Tristan graced the cover of Marika Magazine, a nod to his impact in the fashion and entertainment industry. His talents and contributions have not gone unnoticed, as evidenced by his features in various publications.
Training and Mentorship: Learning from the Best
Tristan's dedication to his craft is underscored by his extensive training with notable industry figures. He has honed his skills under the tutelage of Brad McMurray, Peter Rassmussen, and Sharon Lynne in TV and film, as well as Michelle Cassidy and John Surie in yoga and fitness. His spiritual training with Kyle Gray and the Centre of Excellence highlights his commitment to personal and professional growth.
Ambassadorship: Supporting Brands and Causes
Beyond his creative and professional endeavors, Tristan is also known for his role as an ambassador. His support for various brands and charitable causes exemplifies his commitment to giving back to the community and using his platform for positive impact.
A Bright Future Ahead
As Tristan St. Reynolds continues to evolve and expand his impressive portfolio, he remains a figure to watch in the coming years. His journey, marked by diversity, creativity, and a relentless pursuit of excellence, makes him a true modern Renaissance man.
Image Credits : Cindy Brewty