"Paper Empire," the popular American TV show created by Robert Gillings, is set to make history as the first American TV series to film at ALULa Stages in Saudi Arabia. The third season of the cryptocurrency drama will be produced by Robert Gillings Productions, Tadross Media Group, and Inner Circle Films, and will consist of ten episodes shot entirely in the region's diverse locations and remarkable landscapes.
The star-studded cast of "Paper Empire" includes Robert Davi, Denise Richards, Kelsey Grammar, Anne Archer, Carol Alt, Helena Mattsson, Cuba Gooding Jr., Steve Guttenburg, Robert Knepper, Richard Grieco, and Wesley Snipes. Alongside these high-profile actors, the show will also feature returning regulars and guest stars, making it a truly glamorous and action-packed series.
The decision to film in AlUla, a historic oasis city in Saudi Arabia, was driven by the fascinating backdrop it provides for the storyline of "Paper Empire." AlUla, known as "The World's Masterpiece," offers golden sands, sandstone arches, an ancient Old Town dating back to 6 BC, the UNESCO World Heritage Site of the Tombs of Hegra, and the magnificent Maraya Concert Hall, the largest glass building in the world reflecting the beauty of AlUla.
Robert Gillings, the creator and director of "Paper Empire," expressed his excitement about filming in AlUla, describing the city as a rich source of inspiration for the show's storyline. He praised the professionalism and hospitality of Film AlUla and its Executive Director, Charlene Deleon-Jones, during his visit, emphasizing that real-life experiences fuel his creativity as a writer. Gillings even wrote a new episode titled "Lawrence of Arabia" inspired by his trip to AlUla.
The plot of "Paper Empire" centers around Laurence Fintch, played by Robert Davi, who aims to become the world's financial savior by creating a dominant cryptocurrency. However, his algorithm unintentionally opens a digital black hole called "digital limbo," leading to a disastrous chain of events that triggers a Financial Armageddon. Following his arrest, the CIA and FBI investigate Laurence's technology, uncovering a web of deceit and corruption beyond his actions. Even in jail, Laurence, with the help of his team, continues to be the mastermind behind a global financial conspiracy. As the investigation progresses, the digital breadcrumbs point to Swiss banker Oliver London, played by Kelsey Grammer, and his protégé Mikela VanNighe, portrayed by Carol Alt.
Charlene Deleon-Jones, Executive Director of Film AlUla, expressed delight in welcoming the "Paper Empire" team to AlUla, highlighting the series' glamour, opulence, and world-class production value that the location underscores. Michael Tadross Jr., a producer of the show, shared his excitement about filming in AlUla, praising the incredible landscapes and scenery that provide a perfect backdrop for the narrative's progression and the characters' journey outside the US.
Film AlUla has become a sought-after destination for international productions since its opening in 2020, hosting a range of projects, including prominent Hollywood features like "Kandahar" and "Cherry." Many TV productions, documentaries, commercials, and photo shoots have also been filmed in AlUla.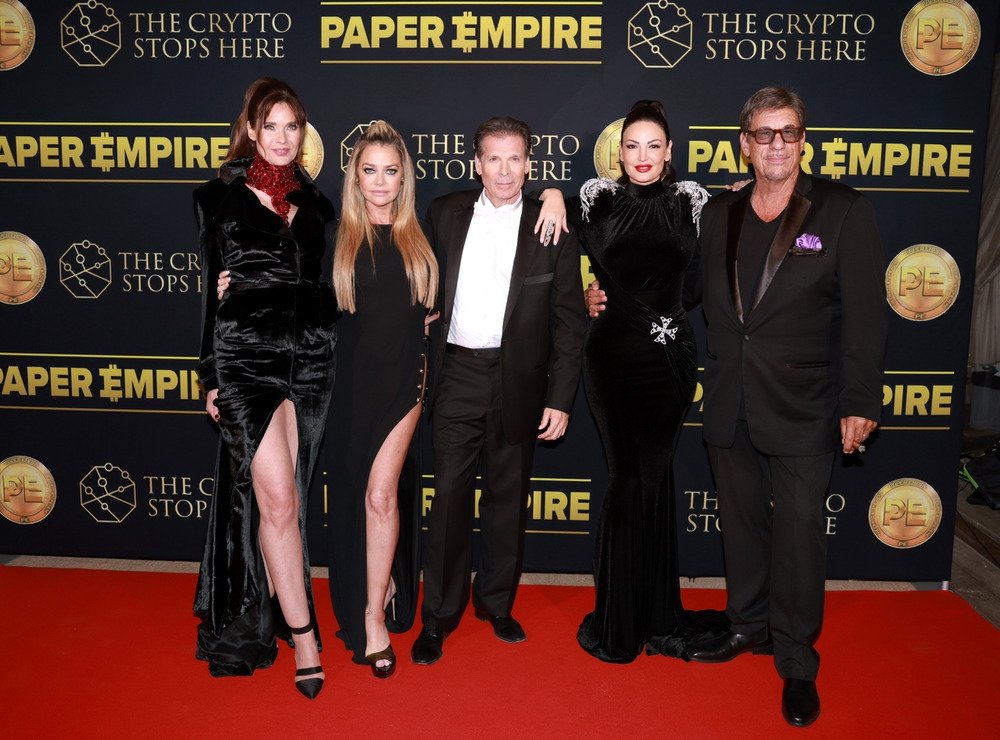 Robert Gillings, known for his horror film "American Fright Fest," has expanded his impact on television with "Paper Empire." In addition to his work in the entertainment industry, Gillings offers opinions, advice, and support to others through Robert Gillings Consultants.
Film AlUla, established by The Royal Commission for AlUla, aims to promote and support international film and TV production in AlUla, creating a film-friendly ecosystem and positioning the region as an international filming destination.