Director and writer Robert Gillings is taking Hollywood by storm with his directing debut and new riveting series Paper Empire starring Robert Davi, Denise Richards, Carol Alt, Robert Knepper, Tony Schiena, Helena Mattson and Kelsey Grammer.
This action-packed series follows Laurence Fintch, played by Robert Davi, who becomes one of the most prominent financial fraudsters of all time through his creation of a digital cryptocurrency technology.

Gillings is best known for his writing in the horror feature film America Freight Fest in 2018. He also was awarded The Audience Award for Best Feature Film in "The Brooklyn Film Festival" for his feature film, The Kings of Brooklyn. This felt like a "full circle moment" for Gillings, as he was born and raised in Brooklyn.
Gillings explains, "I'm a Brooklyn boy. Growing up in the hard streets of Brooklyn really did help me become independent. My neighborhood in both Flatbush and Sunset Park was a diverse urban environment that gave me insight into life experiences and values from the many backgrounds that I have taken into my adult life."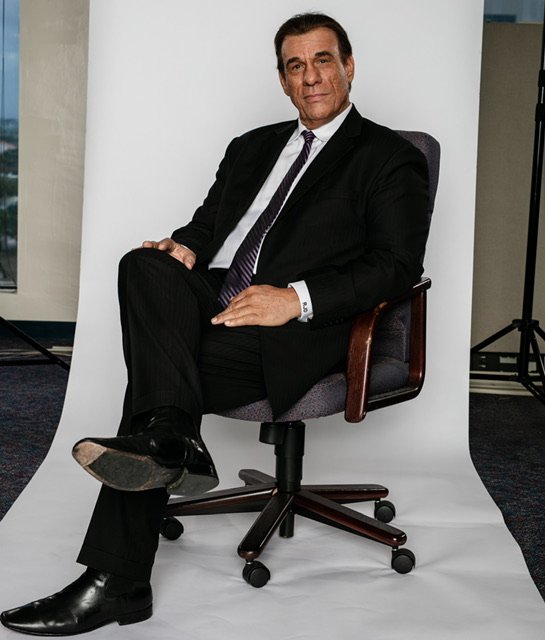 Gillings has directed, acted, written, and produced. He has touched every sector of the film industry and continues to climb the ladder of such success. When asked how he learned his trade, he said, "Early in life, I was introduced to Kinaesthetic learning. I took to self-educating through one's own actions in active participation, attaching myself to an accomplished mentor. So I learned how to direct and act on set."
Through his creative process of The Kings of Brooklyn, the story of Paper Empire was born. Gillings says, "I was originally doing pickups for the Kings of Brooklyn, a movie I wrote and produced. While filming these pickups, I realized that these scenes were developing into a story of their own. Paper Empire was born on set after filming the inserts. I wrote a storyline around the current Crypto and Digital times, and 'The King Of Brooklyn' went from the main storyline to a backstory."
The first season of Paper Empire was filmed all over South Florida, including Miami, South Beach, and the Everglades. Through amazing set locations and such a talented cast, Gillings believes this is his more memorable project to date. "By far Paper Empire is the best, as this is my directing debut. Being a cast member wasn't planned, wasn't considered. We cast a Rock Star to play Noir, the dark, sarcastic, flirtatious ex-husband of Bentley Fintch (Denise Richards). My producer called me at 9 pm the night before our 6 am call to inform me our actor was not capable due to his South Beach partying. He told me no time to recast, you wrote it, so you're the only one that should do it last second. Kinaesthetic learning strikes again. I better get it right, it was Denise Richards's first day on set," he said.
Other than the infamous stars already named, Gillings has created an all-star cast with other additions such as Danny Glover, who is known for the "Lethal Weapon" franchise, as well as Robert Greico for his role in "If Looks Could Kill."
Gillings is always looking into the future and ready for his next creative project. He says, "My life experiences are my creative fuel; every day, something happens, something is said to me, done for me, and or done to me. Most make it into my scripts, so I write every day. Personally, I would like to have my Staten Island divorce story made. 'My Darling'. I have also written a horror TV series off of my successful 'American Fright Fest' movie." He also has written spin-offs for some of his characters in "Paper Empire" as well as planning on co-writing a movie with Robert Davi about their experiences growing up in Brooklyn.
Gillings has the amazing opportunity to host a "Paper Empire" event at Cannes Film Festival. He is excited to share the tremendous storyline and talented cast with the world.
When asked about his goal for the year, he says, "Of course, my main goal is to land Paper Empire on a top streaming platform and watch it on TV with my family. Though my main goal and focus each morning is how I can be a better person, amazingly enough, with that thought process, good things seem to happen."
Stay tuned for the release of Paper Empire. To learn more about Robert and his new hit series, click here.