Amazon CEO Jeff Bezos walks the red carpet with his girlfriend Lauren Sanchez at the premiere of The Lord of the Rings: The Rings of Power.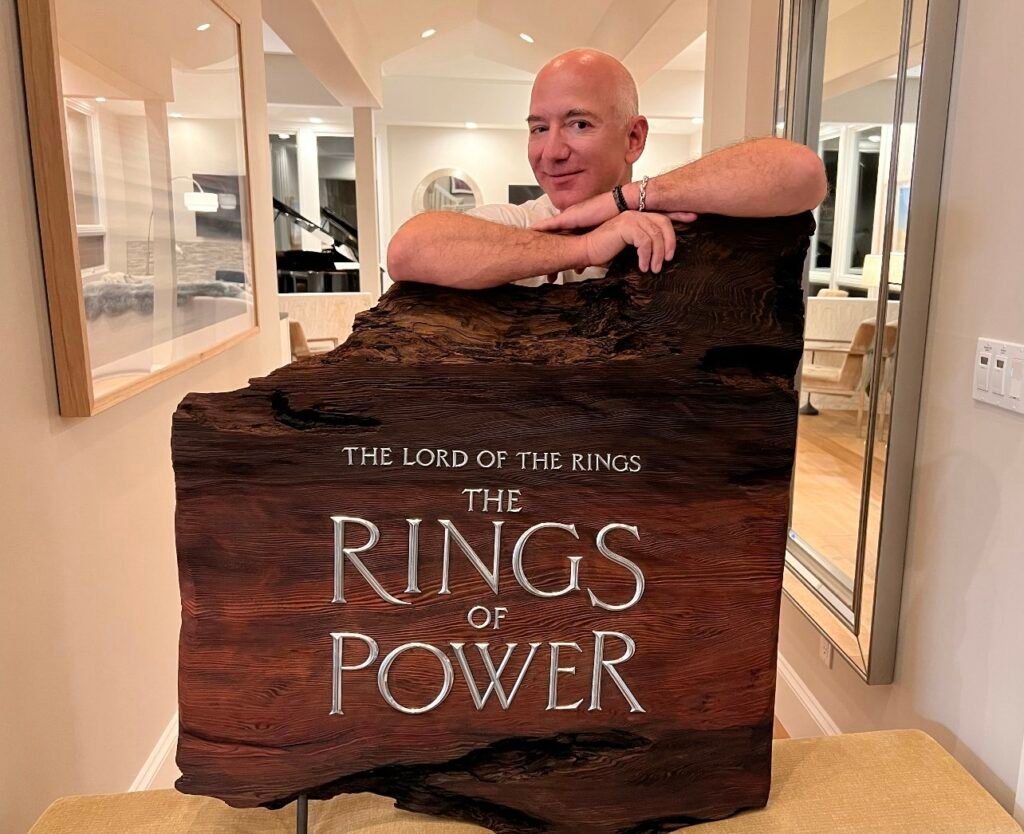 The Lord of the Rings: The Rings of Power is one of Amazon Prime Video's most ambitious initiatives, bringing the iconic franchise's prequel plot to streaming. Ahead of the show's debut next month, a premiere was conducted in Los Angeles, and to promote it, Amazon CEO Jeff Bezos appeared on the red carpet with his girlfriend, Lauren Sanchez.
Read More : Lizzo transforms into a runaway bride in the music video for 2 B Loved's Am I Ready, which features an appearance by Tyson Beckford
The pair strolled the red carpet at the LA premiere and posed for photographs together, with Sanchez holding Bezos' arm. The millionaire was spotted wearing a grey suit to the event, while Lauren looked stunning in a white one-shoulder gown with a thigh-high slit. On August 15, the pair attended the premiere event at Culver Studios in California. Michael B. Jordan, Cynthia Erivo, Lena Waithe, and Catherine Hardwicke were among those who attended the premiere.
Here are some images from the premiere:
Read More : After rumours that he is the father, Mindy Kaling says that BJ Novak has a "great relationship" with her kids.